Artiste Musical Instrument sales NZ, The Artitse Elite Banjo. This Includes  Planetary Tuners, Geared Fifth, with the Artiste Instruments Banjo set -up procedure. View set up procedure here Set Up
View The Artiste Blueboy Banjo
Artiste Blueboy Banjo  Buy $439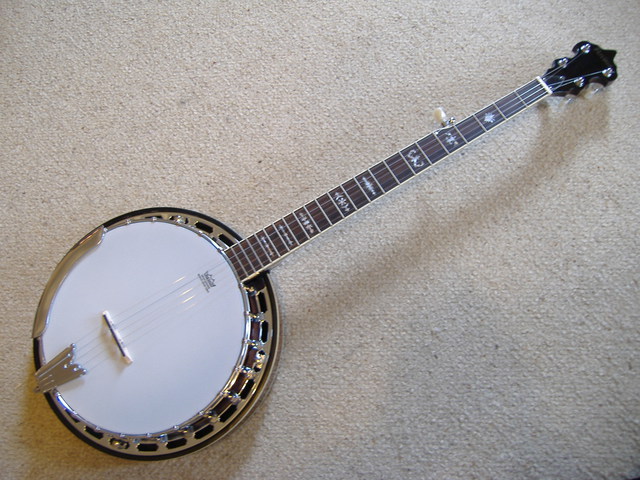 The neck design also includes Pro style designed inlays, (not usually found on Intro banjos), a great looking & sounding introductory banjo !
What is not commonly known is that banjos require adjusting this is called the banjo set-up procedure and is not usually done from large, impersonal music stores, & from staff that are not familiar with banjo issues, man-hours are not invested into setting up the banjo; they just ship it out. Artiste banjos come set-up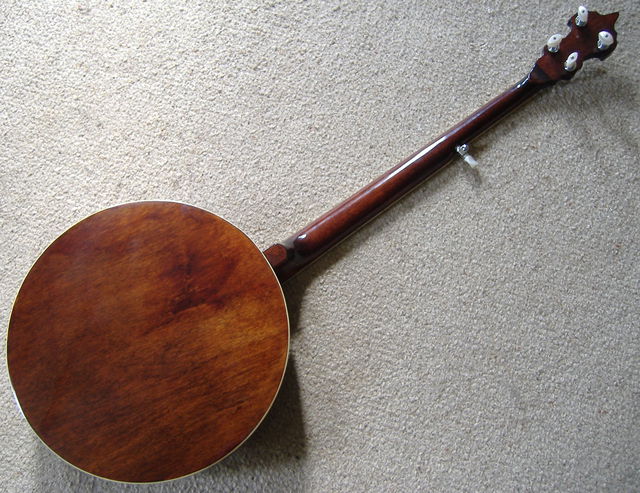 Set-up is of extreme importance that ensures correct string spacing for easy fingering, string height to avoid fret buzz & easy fingering, bridge positioning forintonation, head tension for optimum tone / volume, & performance, & all metal parts checked for no rattles.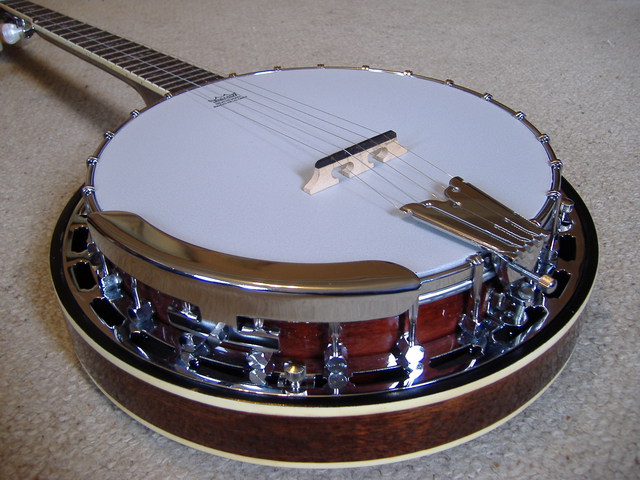 Ask any instructor or professional musician and you will be informed that no set up is the foremost reason why people find it difficult to play & listen to a poorly performing banjo.


PRO DESIGN FEATURES

1 > CORRECT BRIDGE POSITIONING FOR INTONATION

2 > GEARED FIFTH / Artiste Instruments includes a geared fifth for ease of use & stability of tuning

A friction tuner is not as stable as a geared 5th tuning peg and will slip which will cause your 5th string to go out of tune.

3 > PLANETARY TUNERS, are a very quick & precise way to increase tuning stability & change tunings

>>>> AND MOST IMPORTANTLY SETUP ! http://www.banjos.co.nz/settings.htm <<<<

4 > BANJO SET UP, BRIDGE POSITIONING & INSPECTION are not done by drop ship merchants, this means NO PICKUP = NO INSPECTION = NO SETUP !

5 > NO SETUP & POOR INTONATION with a FRICTION FIFTH (instead of the Artiste Instruments included geared fifth) = POOR SOUND, TUNABILITY & PLAYABILITY = CEASE TO PLAY !

6 > SETUP & INSPECTION = GOOD PLAYABILITY & PERFORMANCE

Banjo's require adjusting FOR PLAYABILITY & PERFORMANCE, the "setup" procedure is NOT DONE FROM DROP SHIP MERCHANTS, & usually not done from large impersonal music stores & staff not who are not familiar with banjo issues. Man-hours are not invested into setting up the banjo. Artiste banjos come set-up

Set-up is of extreme importance for PERFORMANCE ensuring correct STRING HEIGHT & EASY PLAYABILITY, avoiding fret buzz, bridge positioned for intonation, head tension for optimum tone / volume, & performance, & checked for no rattles
SPECIFICATIONS
GEARED FIFTH, PLANETARY TUNERS, Abalone headstock inlay, armrest & rim thumb screws.

Mahogony Neck
Mahogony Rim with thumbscrews
Mahogony Resonator
Remo WEATHERKING banjo head
High gloss finish
Rosewood Fingerboard
Maple bridge ebony tip 
Full 24 brackets
Cordinator rod
Truss rod
Silver chromed hardware