- ARTISTE™ BANJOS NAPIER, FOR ONLINE SALES, PICKUP & INSPECTION Contact

.Mandolins, Banjo Guitars for sale, Banjo Ukuleles. Gold Tone, .Recording .King, Morgan Monroe, Ko'olau Hawaii Pono .Ukuleles. Artist 'e Banjos offer players the unparalleled combination of, versatility quality and value. .Artiste Banjo 's, NZ's .premiere importer of banjos.,
NEW GOLD TONE STOCK !

. "Artiste", (Ar-tee-st) :- A skilled adept public performer; specifically : a musical or theatrical entertainer.
Instruments in stock Banjo Ukuleles News Banjo Guitars Customer feedback

If you are a musical Artiste and require a combination of quality versatility and value, plus a traditional build and sound to your musical instruments, then look no further than the Gold Tone, Recording King, Morgan Monroe, Savannah & Eddy Finn ranges of Banjo 's, Mandolins, Banjo Guitars & Banjo Ukuleles. Start with or upgrade to the Artiste Banjos range of musical instruments and ensure that you will allways have selected instruments of quality, versatility and value.
The Banjo Ukulele Gold Tone GT-500 Electric Banjo Guitar
How to tune the Banjo Banjo bridge adjustment and Intonation
DELIVERY TIME 2-3 WORKING DAYS ON ALL PRODUCTS.

PAY BY CREDIT CARD & ONLINE BANKING

WHEN YOUR CREDIT CARD DETAILS ARE REQUIRED YOU ARE TRANSFERRED IN ADVANCE TO THE ANZ SECURE ENVIRONMENT. THEREFORE :-

ALL CREDIT CARD DETAILS ARE TRANSACTED BY THE ANZ, NO CREDIT CARD DETAILS STORED ON OUR SERVERS, NOR IN OUR PREMISES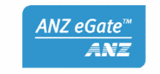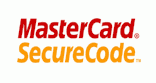 GOLD TONE BANJO SALES AU & NZ, PAUL BEARD RESOPHONIC GUITARS, GOLD TONE CC BANJO SALES AU & NZ, GOLD TONE CC-100 BANJO SALES AU & NZ, GOLD TONE CC-BG BANJO SALES AU & NZ, GOLD TONE CC-50 BANJO SALES AU &NZ, GOLDTONE CC-50RP BANJO SALES AU & NZ, GOLD TONE BG-150F BANJO SALES AU & NZ, GOLDTONE CC-BANJITAR SALES AU & NZ, GOLD TONE BANJO GUITAR SALES AU & NZ, RECORDING KING BANJO SALES AU & NZ, RECORDING KING RK-25 MADISON BANJO SALES AU & NZ, RECORDING KING RK-35 MADISON BANJO SALES AU & NZ, EDDY FINN BANJO UKULELE SALES AU & NZ, EDDY FINN EF-BU2F BANJO UKULELE SALES AU & NZ, Banjos for sale New Zealand NZ and Australia AU. Buy 5 string banjo online. Tenor banjo for sale, did you know that you can guitar tune the tenor banjo, tune d g b e Chicago style, (4 string banjo guitar) , or guitar banjo ?. then if you can play the guitar, then you can play the tenor banjo with guitar chords over the four strings !. Use a banjo pickup or banjo transducer just like a guitar pickup or guitar transducer if required and plug it into your guitar amplifier .5 string banjo for sale, 4 string banjo for sale. Banjo sale, Banjo sales, Banjo nz site at www.banjos.co.nz. Banjo strings, (music to your ears ?) 5 string banjo,tenor banjo strings 4. Banjo online shop/store/retailer. Site prices start at NZ $***, your banjo website. (Initially at beginner/student/learner level player with pro & semi professional to follow). Many ways to buy at banjos.co.nz site prices, this NZ home page specialises in this musical instrument to enable you, to buy quality banjos, for sale, online, and to purchase at warehouse, works, budget,price, prices. (ok well, .... pretty low anyway !). Student & beginner or learner level banjos, Tenor banjo for sale, 4 string banjo for sale, and 5 string banjo for sale, available on this shop/store/site, with Pro and Semi Pro to follow. Some typical manufacturers brands of banjos available in New Zealand range around the $500 to $600level, make sure that you dont spend this much on an aluminium banjo. A search on ebay sella or trademe, google or yahoo will produce some of the following, sx banjo, Savannah, Saga, Epiphone, Vintage, Rover, Fender fb-300 & Cort a large number or these are aluminium !. Semi professional and professional level banjos avoid aluminium, start roughly around the 1k level and extend into the multi $k levels. Here are some of the major music musical instrument brands of banjo available, a short list being :- Ibanez, Gold Star, Gold Tone, Savannah, Gibson, Stelling, Deering, Vega, Goodtime, Samick, OME, and Recording King. Types of banjo available are 4 string banjo, 5 string banjo and 6 string banjo, travel banjo, tenor banjo, banjo uke or banjo ukulele, the latter being popularised by the English musician vocalist, and comedy film performer George Formby. Many musical styles are played on the banjo, yes even popular & rock music. The more traditional styles of music played are Celtic/Irish, Ragtime, Jazz, Dixieland, Old Time, Bluegrass and Gospel. (i have done my best not to miss any !). Ways of playing the banjo include fingerstyle clawhammer and frailing, and of course good old strumming. If by any chance you require a banjo kitset, teacher, supplies, a workshop, luthier, there are ample NZ internet sites for chords and tablature to links to. For the beginner there are also many banjo classes, tuition, lessons and sites, cd, dvd, downloads and books avalable for the use of, and look for the banjo lessons on youtube.