Carabet 5 String Banjo (Geared fifth and Planetary Tuners) with banjo setup and ready to play

With Improved Tailpiece

Click to View   $675 + $30 p&p   Cabaret Banjo Package with new Tailpiece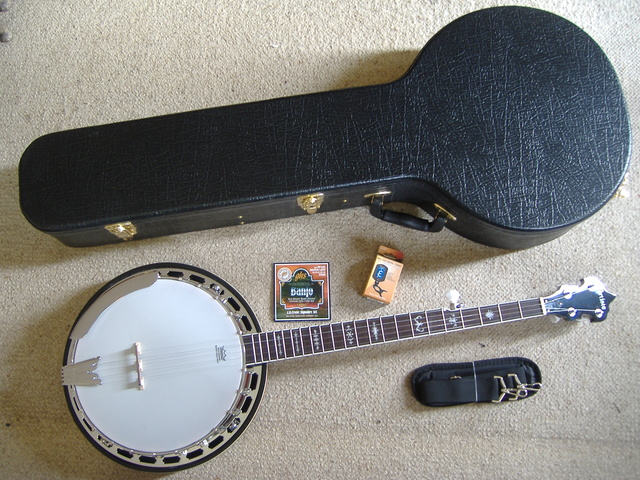 10 plus years of sales,  100% Feedback Trademe !

ELECTRONIC  TUNER ...  HARD CASE ... BANJO STRAP

ALSO  ... Fitted with recommended  J.D.Crowe Signature set Medium Light ghs Pro Banjo Strings.
 CUSTOMER FEEDBACK  (as Banjos NZ trademe)
CABARET BANJO-THE 5 STRING BLUEGRASS RESONATOR BANJO
Traditionally Crafted same plant as Washburn Banjos
Time honoured Mahogany construction Full Scale Bluegrass Banjo
Make the best choice don't fillet fish with a blunt knife
Professional components & construction delivers >
Much Desired Playability Intonation & Aesthetics
Intonation = pitch accuracy
Appreciate 170 + T/me sales 100% feedback + Banjos NZ website sales
Enjoy look-handle-play-performs great & gig
Budget Banjos look-handle-play-perform poor & gather dust
Cabaret Banjos Aesthetics-Playability & Intonation will entice you to play it
Set up ready to play
No composites Plastic or Aluminium used
Traditionally constructed Banjos SOUND LIKE YOU
Non traditional constructs MAKE YOU SOUND LIKE IT
Non traditional Budget Banjos
Composite banjo = Plastic Polymers
Aluminium Rim = "Bottlecap" Banjo Generic Tailpiece
Guitar Tuners
Friction Tuners / Pegs = low tension Nylon/Gut
Set-up = PERFORMANCE PLAYABILITY & INTONATION, no buzzes
No Setup = Poor Performance-Playability-Intonation-Tunability-
Set up & Inspection = GOOD PLAYABILITY & PERFORMANCE
Setup is NOT DONE BY DROP SHIP MERCHANTS, & not done from impersonal music stores, staff with little product specific knowledge & quite often giving a product ignorant specification
Re-Strung in house Strings = vocal chords = ghs Medium Light Pro Banjo Strings, J.D.Crowe Signature Set 10-11-12-20-10 great string action-easy on the fingers-good tone & tunability
Hard Shell Case Planetary Geared Tuners No Friction Pegs / Guitar Tuners Geared Fifth Gibson style one piece pre war flange Traditional Neck Inlays, High Aesthetics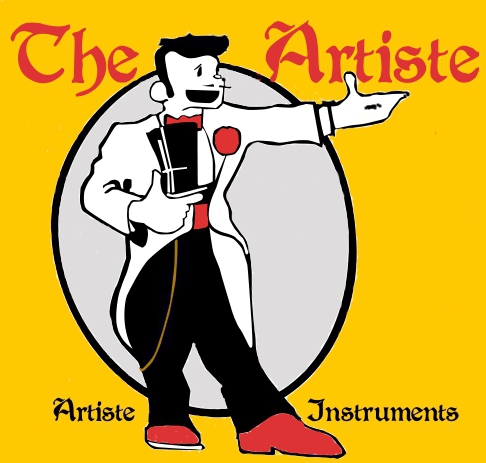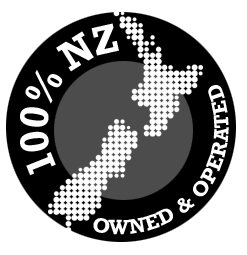 We do not drop ship, we stock !
ARTISTE MUSICAL INSTRUMENTS NZ,   The transparent online store with a physical address & contact phone number, that welcomes inspection or collection of our products !. Artiste Banjos is a wholly transparent online store, it is a small  family owned home business located in Napier. We provide full business contact information to our customers. Location map, physical address, phone number, and email contact. We welcome inspection and collection of our products.  We do not advertise fictional recommended retail prices with a huge price reduction, we intend to give you the real deal with competetive pricing.
                        +++++  NON TRANSPARENT WEB STORES, +++++.
Take note that when purchasing from online stores who do not facilitate inspection and collection ask yourself why not?. If this is the case then do a few checks.  We mention this because there are a few online stores in New Zealand selling musical instruments that are not as transparent as we are in our business practices. They do not stock, therefore they do not welcome inspection or collection, and of course can not set up the banjo, they do not research or take pride in the product they are selling. Check before purchase, do a google search, look for evidence of a physical address, be cautious of those who do not supply phone fax or full contact information, and insist on email contact, they may supply an office address only, but then discourage collection or any actual inspection of their products.
Good business practice is to be transparent and welcome inspection and collection, remember if a deal looks too good to be true then it probabaly is. If  you are uneasy about what you see follow it up with a domain address WHOIS  search, try www.banjos.co.nz remember to enter address correctly, and if this one does not come up with my info then LET ME KNOW. (not all search engines are 100%, but this one looks good. If this link is broken then try other whois search engines), this should result in an actual registrant contact address, and registrant phone number, not a PO BOX number, or invalid phone number, if this information is not supplied then they have something to hide !.  Sometimes no information at all. Both of these data requrements are supposed to be legal requirements for contacting the owner of the domain. I hope this information will assist you with your confidence in your online purchases.