Ethnic / Banjolele Soprano tune GCEA. For Artiste Instruments this Banjo Ukulele is a very unusual instrument, for its light weight this Unique hand made ethnic instrument is modified like a Banjo Uke, it is Built like a tank. and is very sturdy and remarkably loud. Cool Look Cool Sound  $350 Buy Now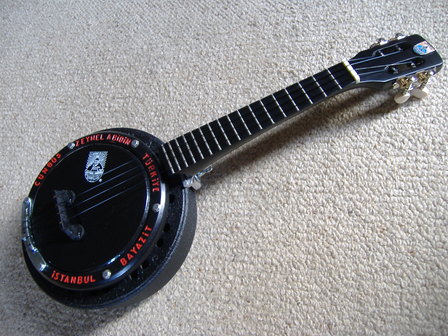 Another unique design feature about this instrument is that you can lower or raise the string height when the strings are tightened, this allows you to set up the string action by adjusting the wingnut that secures the neck to the spun-aluminum resonator bowl. Having a large, metal resonator bowl makes this instrument have a very penetrating and bright sound.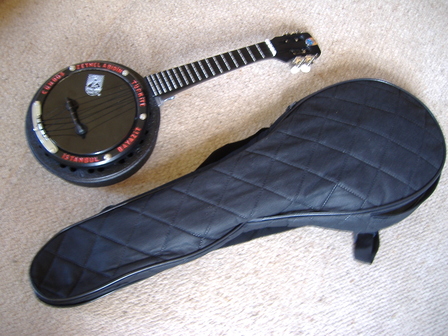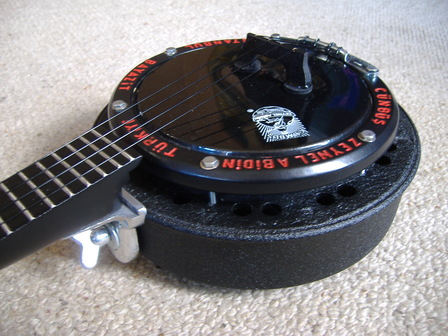 It comes with a Gig Bag and is strung with Avarez brand nylon strings that are low stretch, soft on the fingers and hold tune !.
The instrument has a closed back, is 22 inches in overall length and has 19 fixed metal frets. The body is 8.5 inch diameter and is 3.5 inches deep.
This is actually a two piece instrument. The wing nut allows the neck to be removed from the body for transport.
Like the Banjo Uke the bridge is movable and held firmly in place by the tension of the strings.