BANJOS NZ Cabaret Banjo Package $675   $25 incl. freight less than Trademe ! this package also includes Banjo Strap & Tuner ! (Banjo/Case only Trademe)

Over 10 years of sales !, Geared fifth and Planetary Tuners) All our banjos are set up and ready to play ! ( view here Set Up  ), 
FINGER PICKS NOT INCLUDED, DIFFERENT FINGERS REQUIRE DIFFERENT SIZES

Now Including Banjo Strap and electronic Tuner !

ALSO ... Fitted with recommended  J.D.Crowe Signature set Medium Light ghs Pro Banjo Strings.
BUY NOW $675 with case/strap/tuner      Freight $30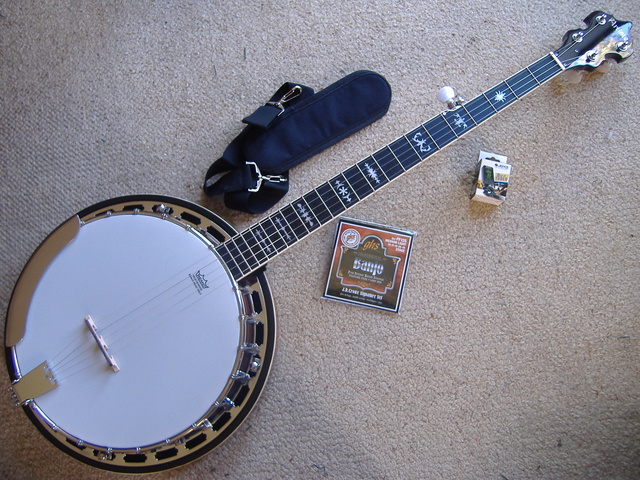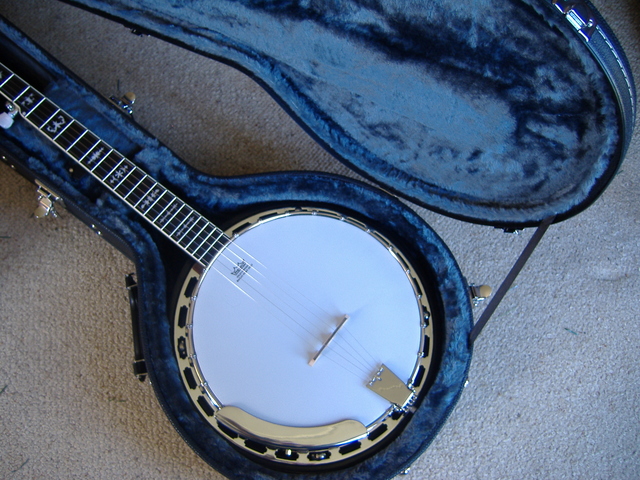 New Tailpiece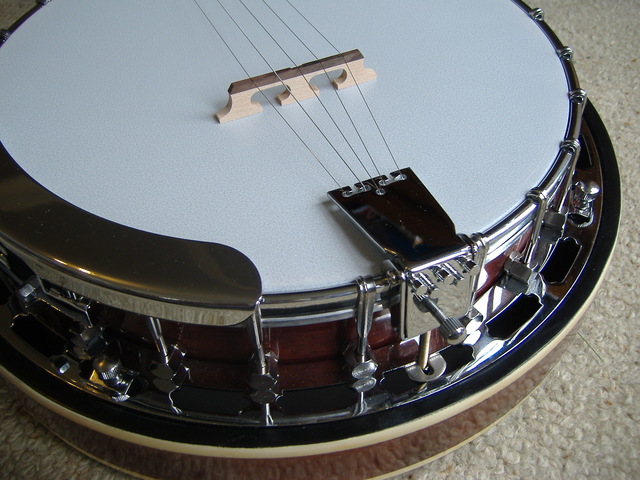 CABARET BANJO-THE 5 STRING BLUEGRASS RESONATOR BANJO
Traditionally Crafted same plant as Washburn Banjos
Time honoured Mahogany construction Full Scale Bluegrass Banjo
Make the best choice don't fillet fish with a blunt knife
Professional components & construction delivers >
Much Desired Playability Intonation & Aesthetics
Intonation = pitch accuracy
Appreciate 170 + T/me sales 100% feedback + Banjos NZ website sales
Enjoy look-handle-play-performs great & gig
Budget Banjos look-handle-play-perform poor & gather dust
Cabaret Banjos Aesthetics-Playability & Intonation will entice you to play it
Set up ready to play
No composites Plastic or Aluminium used
Traditionally constructed Banjos SOUND LIKE YOU
Non traditional constructs MAKE YOU SOUND LIKE IT
Non traditional Budget Banjos
Composite banjo = Plastic Polymers
Aluminium Rim = "Bottlecap" Banjo Generic Tailpiece
Guitar Tuners
Friction Tuners / Pegs = low tension Nylon/Gut
Set-up = PERFORMANCE PLAYABILITY & INTONATION, no buzzes
No Setup = Poor Performance-Playability-Intonation-Tunability-
Set up & Inspection = GOOD PLAYABILITY & PERFORMANCE
Setup is NOT DONE BY DROP SHIP MERCHANTS, & not done from impersonal music stores, staff with little product specific knowledge & quite often giving a product ignorant specification
Re-Strung in house Strings = vocal chords = ghs Medium Light Pro Banjo Strings, J.D.Crowe Signature Set 10-11-12-20-10 great string action-easy on the fingers-good tone & tunability
Hard Shell Case Planetary Geared Tuners No Friction Pegs / Guitar Tuners Geared Fifth Gibson style one piece pre war flange Traditional Neck Inlays, High Aesthetics

Features on the Cabaret banjo, and what to expect on a quality Banjo
Planetary Tuners
Geared Fifth
One piece flange, Gibson style pre war flange used
Professional Tailpiece
Professional Level Neck Inlays
Remo frosted head