BANJO FOR SALE THE CABARET BANJO NZ

The 5 String Bluegrass Banjo
Click to View the Cabaret banjo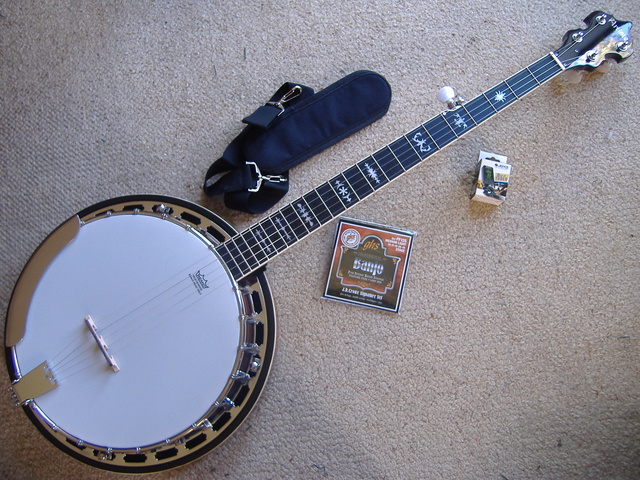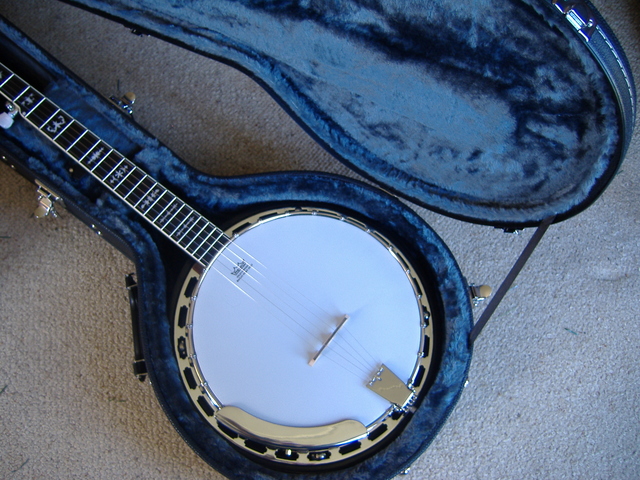 THE CABARET BANJO  5 STRING BLUEGRASS BANJO SALES
11+ years of Banjo Sales
Set up & ready to play ! = Optimal Playability & Reproduction

No Set Up = Poor To Bad Performance-Playability-Intonation-Tunability
Lightweight Playing Comfort
Mahogany Construction
Geared Fifth

Banjo Planetary Geared Tuners  Not Guitar Tuners
Hard Shell Case

*
Professional Components & construction delivers >
Much Desired  Playability Intonation & Aesthetics
Intonation  = pitch accuracy
*
BUDGET BANJOS ?

Budget Banjos   look-handle-sound-fret-play poor & collect dust!

Cabaret Banjos  look-handle-sound-fret-play-elegantly - gather no dust!

WHY ?

The Cabaret Banjo Setup = Playability-Tone-Intonation-Tunability & Aesthetics entice you to play it!

*
Re-Strung In House With  ghs Medium Light Pro Banjo Strings, J.D.Crowe Signature Set 10-11-12-20-10
Great String Action = easy on the fingers-good tone & tunability
*
Traditionaly Crafted same plant as Washburn Banjos
Gibson Style one piece pre war flange Traditional Neck Inlays, High Aesthetics
*
No Plastic Composites or Aluminium Used
Traditionaly Constructed Banjos   SOUND LIKE YOU
Non Traditional Constructs          MAKE YOU SOUND LIKE IT
*
MAKE THE BEST CHOICE !

Budget Banjos Are

Poorly Constructed / Cheap Components

Sound & Play Poor
Non Traditional

Composite Banjos = Plastic Polymers
Aluminium Rim Banjos  = "Bottlecap" Banjo
Generic Tailpiece
Guitar Tuners
Friction Tuners / Pegs = low tension Nylon/Gut
*
The Banjos NZ Set-Up Procedure = Good Performance-Playability-Intonation-Tunability
Set-Up is NOT DONE BY DROP SHIP MERCHANTS & Impersonal music stores, staff with little
product specific knowledge & quite often giving a product ignorant
specification


Features on the Cabaret banjo, and what to expect on a quality Banjo
Planetary Tuners
Geared Fifth
One piece flange, Gibson style pre war flange used
Professional Tailpiece
Professional Level Neck Inlays
Remo frosted head