Artist series / style of Beginner Banjos eg. Ibanez, Fender, Deering etc. are not related to the Artist 'e Instruments Cabaret Banjo, Artiste is a trademark of this website.
The generic "Artist" series of beginner Banjos, from multiple manufacturers are not to be confused with the Artiste Instruments Cabaret Banjo.
All Artiste Instruments Cabaret Banjos come set up and ready to play !
Advertising of beginner  Banjos usually goes something like the following !
JOKE IMMINENT !, ... "Whether you're a professional musician or an absolute beginner, these banjos will be a great addition to your collection !" 

don't think so. 
"With some features you'd expect on a more expensive banjo"

..... Strings ?
Seriously if you wish to progress, steer clear of this style of beginner banjo, poorly constructed, poor sounding, no setup and little or no resale value.

"Beginner" banjos come with many brand names, and a base level construction, below is an easy way of recognising them.
A generic construction base level "Beginner" Banjo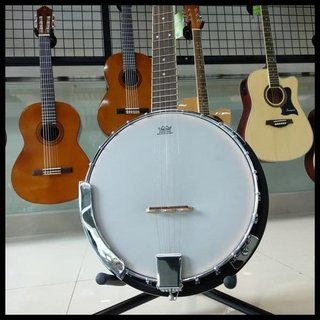 What is the difference between an Artist and an Artiste ?
An artist paints, draws, sculpts, makes a film or is skilled with something involving perception with the use of their hands. ... An artiste is a professional entertainer,
especially a musician singer or dancer, eg. a Cabaret Artiste.
.